We want our children to be proud to wear their school uniform as it helps to promote our ethos, provides a sense of belonging and sets the tone for the importance of their education.
We have a uniform which consists of sky blue polo shirt, with a maroon sweatshirt, cardigan or hoodie, grey trousers or skirt. Parents are requested to send their children in clearly named uniform.
Uniform can be ordered through Elizabeth's Embroidery online at www.elizabethsembroidery.com.
However, uniform can be purchased at many supermarkets, other clothing shops and second-hand retailers. Darlington Local Authority in Partnership with Darlington Cares operates a School Uniform Exchange which is located in Queen Street Shopping Centre. For further information please visit: Darlington Borough Council – School Uniform Exchange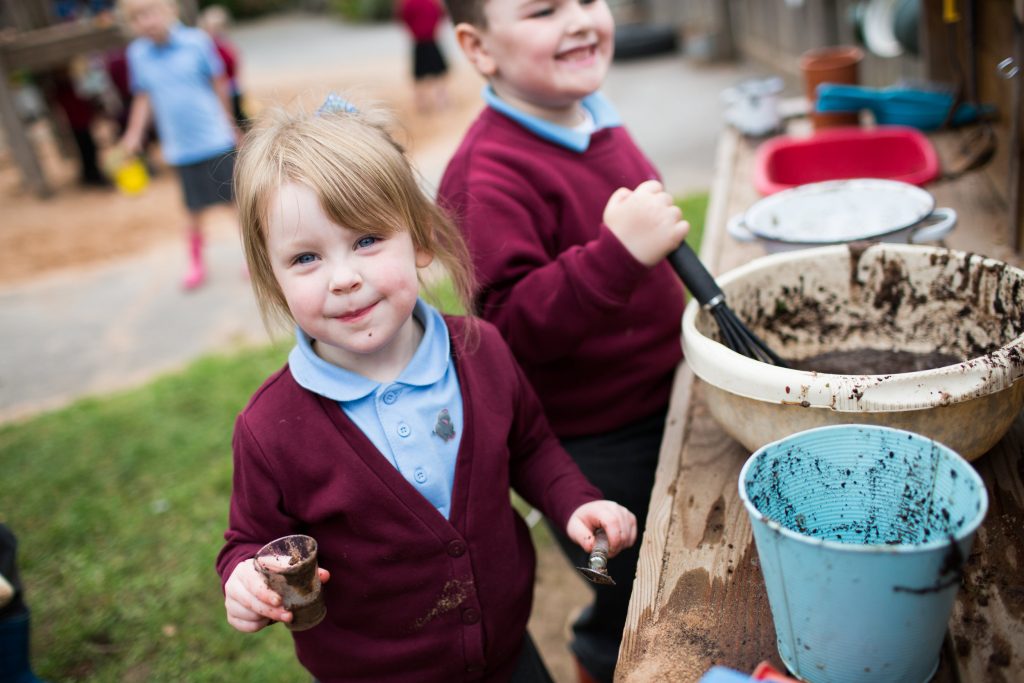 School shoes should be completely black and without a heel. Children are encouraged to come to school in wellies or other footwear when the weather is bad and change into their school shoes.
For safety reasons, jewellery is discouraged and children will be asked to remove it for PE lessons and swimming. Only small stud earrings may be worn at school.
School PE kit is a plain t-shirt in their house team colour, black or grey shorts and joggers/leggings, a school jumper or hoodie and trainers.
PE uniform does not include logoed kit, fashion items or football kits. These items do not promote the sense of pride and belonging that our uniform gives and it gives the impression that it is a no uniform day or that school is closed. We want the children to be proud to show they are coming to this school which is what high uniform standards promote.
Earrings must not be worn in PE lessons.
Any children who get their ears pierced and are not able to remove them until they have healed, may wear plasters over the earrings – between six to eight weeks. We strongly advise that parents/carers wait until the beginning of the 6 week summer holiday to avoid / reduce the length of time this has to be done for.
Plasters will not be supplied or applied by school. The children may either come to school wearing the plasters and remove them themselves after their PE lesson or bring plasters to put on themselves before the lesson begins. If they do not have plasters, they will not be able to participate in the lesson. As soon as they have healed, the earrings must be removed for PE – the best solution is that the children do not wear earrings to school on their PE days.
Only small stud earrings may be worn at school.