If you have any questions or worries about a the safety of a child, please come in and speak to a member of staff. if you are worried that a child is in immediate danger, phone 999.
7th February 2023
Safer Internet Day
As part of our computing curriculum we are mark #SaferInternetDay in school. There are lots of resources on the following website that can support parents and carers to ensure children are safe when online, whether at school or at home.
---
2nd February 2023
We all know that the Internet has many exciting opportunities for education and the online world is a wonderful place for young people to explore, but just like the real world there are risks and dangers that they need to be aware of. The following websites may be useful for home:
www.childnet.com/parents-and-carers
http://www.nspcc.org.uk/…/keeping…/online-safety/
---
4th October 2022
Many of the older children play games (such as Fortnite and Minecraft) and chat online with their friends at home. Usually this is all fun and enjoyable, however there are times when it can cause issues. This can include the group falling out online and then this carrying on when they come into school. And unfortunately sometimes things are said online that wouldn't be said in person and can cause hurt, worry and distress. The following link has a wealth of advice for parents and carers to help you manage your child's online activity.
https://www.thinkuknow.co.uk/parents/articles/in-game-chat/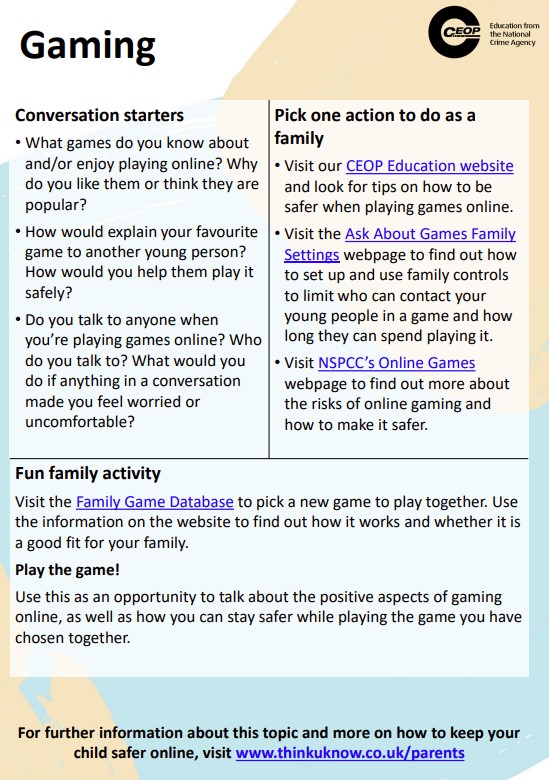 ---
29th September 2022
We are concerned that some of the children are referring to a game called 'Poppy Playtime' and a character called 'Huggy Wuggy'.
Poppy Playtime is a horror game in which the player roams around an abandoned toy factory. A giant, horrifying blue creature with bulging eyes, wide red lips, and long limbs called 'Huggy Wuggy' follows the player around and appears in the dark unexpectedly and if he catches the player he bears his wide and sinister grin and eats you.
When things like these begin trending online, it can be difficult to prevent children accidently stumbling across them – especially if they use a range of platforms, like online games, social media, streaming sites or messaging apps. A trend can originate in one online space and rapidly spread to other platforms or via chat apps.
Due to the name of the character, these videos are often 'slipping through the net' of platforms' safeguarding measures like content filtering and age-restrictions. These child friendly terms hide the frightening images and disturbing content. THEY ARE NOT APPROPRIATE FOR CHILDREN.
Content like this can scare children and affect their behaviour, especially if they're younger or have never been introduced to horror before. Being introduced to content with gory or scary themes before they have built resilience can result in a negative reaction.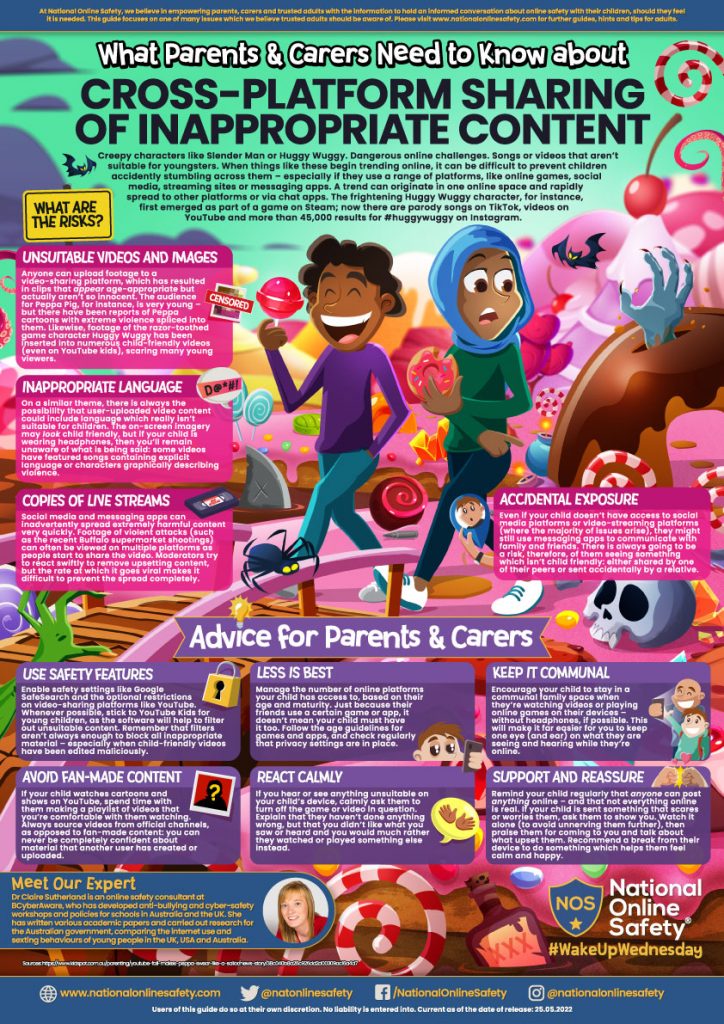 Top five e-safety tips for using the internet at home
Have family rules about how the internet will be used at home and be clear about what information is safe to share online.
Discuss rules about making and meeting online friends.
Make sure you know what your children are doing online much like you would in "real" life and use parental controls (on computers, mobile phones and games consoles) to help you. Remember that these cannot always be 100% effective.
Make sure that your children are aware that people or websites can lie online.
Make sure your child understands that online actions can have offline consequences.
Who are Internet Matters?
Internet Matters is a not-for-profit organisation working with online safety experts to bring you all the information you need to keep your children safe online.
We aim to bring you
Advice on important e-safety issues
News and advice from industry experts
Guidance on setting parental controls and filters
Reviews on the latest technology and apps
This is a really useful site to help you protect your children on the internet.
Click on the below link to visit their website.
Here is a handy resource you may find useful. It has links to appropriate websites to report concerns you may have over online safety and security.
There are also some useful tips and hints about how to keep yourself and your children safe online
http://educateagainsthate.com/resources/
A Useful List of Apps that the children use
PC Dobson came into school and talked to our parents about the different apps and websites that children use and she shared some important messages about internet safety. She advised that if a child has any concerns, that they can be logged via CEOP. She also provided a list of apps that the police are aware of that children use; you can download and read the list by clicking the image below.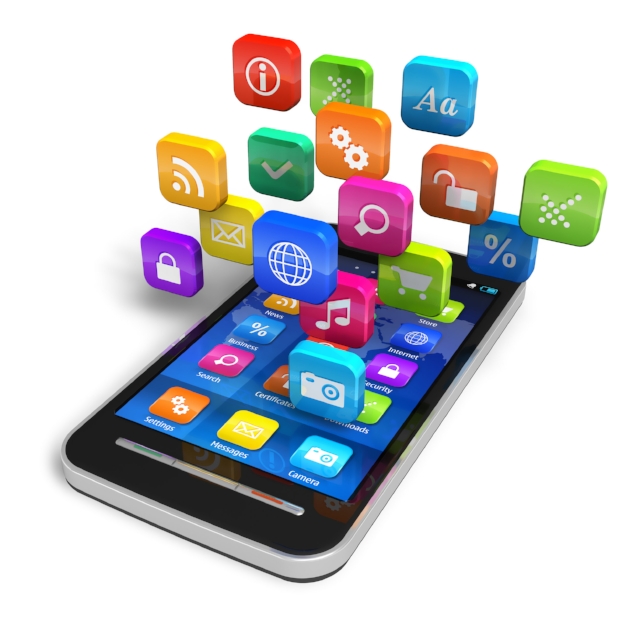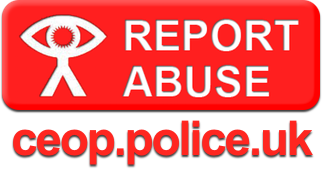 Internet Safety Guides
In order to stay safe online, have a look at some of this safety guides to popular web services: